Our Auto Glass Service: How We Got Started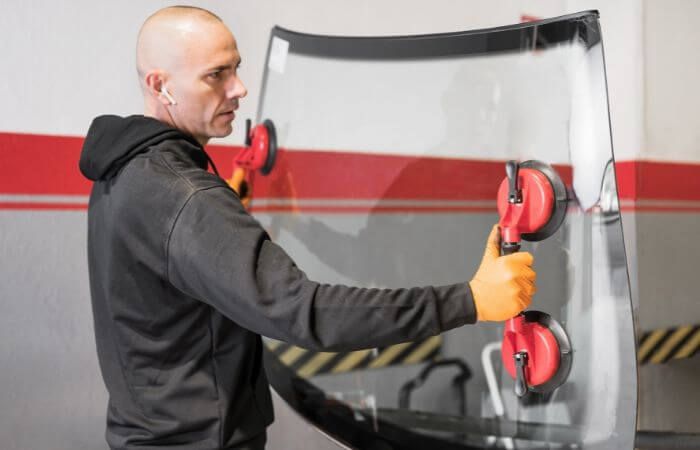 Complete Auto Glass began in Thornton, Colorado, with the best and most highly skilled technicians in town. All of the people on our team are expertly trained auto glass repair experts. Since then, Complete Auto Glass has exceeded all goals and expectations and expanded its business to the Denver metropolitan area, serving clients throughout the region. We began by partnering with shops and dealers and have since then won the loyalty of many more customers and clients in the Denver area.
All of our technicians abide by the principles of good customer service. This is why we pride ourselves in always being there for our customers when our services are needed. Car damage often happens unexpectedly, and we consider it our duty to be there for you when you need help. We strive for honesty, quality, and affordable pricing. Whether you are looking for a windshield, side glass, or rear window repair or replacement, we will take care of it.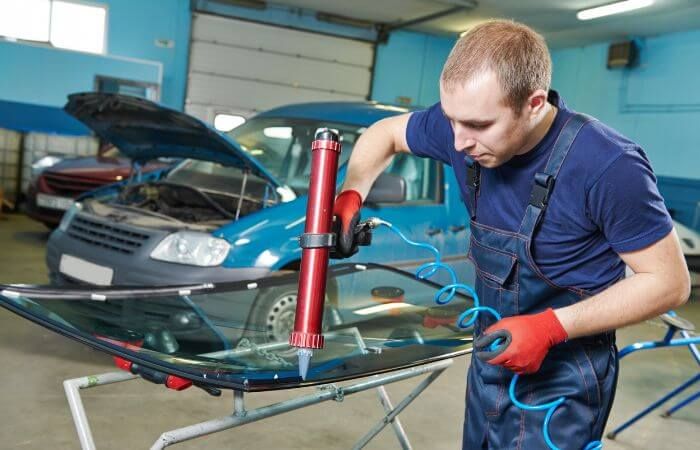 About Complete Auto Glass
With over 15 years of experience in the Denver metro area and in the industry, we have learned the ins and outs of the trade. Residents of Denver understand that hail damage is a common occurrence. We have also grown with the changing technology in auto glass repair and employ the most effective methods to ensure a job well done.
You depend on your vehicle, and we take that responsibility very seriously. We appreciate every customer that trusts us with their vehicle, and we like to listen to your feedback and concerns to make sure we provide the best service and experience possible.
OEM vs. Aftermarket Glass
There is an ongoing debate about OEM (Original Equipment Manufacturer) glass vs. aftermarket glass. The OEM glass is produced by the same manufacturer who provided the original glass that was placed on your vehicle by the automaker. Aftermarket means the glass was produced by a different manufacturer.
It is important to talk to an auto glass repair expert who can best advise you about the best option for you and your vehicle. Different makes are compositely different and have different recommendations depending on the car and situation. We are happy to discuss the options with you if you're looking to replace your glass. Contact us today!
Install Complete Auto Glass
When we install our premium auto glass on your vehicle, we give you a Complete Lifetime Guarantee as Complete Free Mobile Service to your home or work. Plus, if we install your glass, your first chip repair is on the house.
The Complete Auto Glass Mobile Service
Unlike other auto glass repair shops, we offer a Complete Free Mobile service for home or work. This is available in the Denver Metro area and offers added convenience for busy customers with long commutes. With this service, we come directly to you for on-site auto glass replacement or repair services.
Most servicing takes 45 minutes to an hour but requires some setting time. It is recommended that you allow the urethane to dry for at least an hour, but we prefer that you allow it to sit for two to three. This completely ensures the safety of your installation and prevents the chances of air pockets, air, and water leaks developing and causing problems. When we come to you, this allows you to take care of pending business or work while you wait for your car to be ready and safe to drive again.
Why Choose Complete Auto Glass?
We provide quality service in everything we do. Whether you require expert repair for minor damages or a complete replacement of your auto glass, we have the expertise and experience to deliver outstanding results. Here are some reasons you should choose our comprehensive auto glass services:
Expert Technicians: Our team consists of highly trained and certified technicians who possess the knowledge and skills to handle all types of auto glass repairs and replacements. They stay up-to-date with the latest industry advancements to deliver exceptional results.

Quality Materials: We prioritize your safety and satisfaction by using only high-quality glass and materials sourced from trusted suppliers. This ensures that your new auto glass meets or exceeds industry standards and provides optimal durability and performance.

Timely and Efficient Service: We understand the urgency of auto glass repairs and replacements. Our team is committed to providing timely and efficient service without compromising on quality. We strive to complete your project promptly, getting you back on the road with minimal disruption.
When you choose Complete Auto Glass, you can trust that your auto glass repair or replacement is in capable hands. Schedule an appointment today!
Areas We Service
Our shop is conveniently located in Thornton, only about 20 minutes from Denver. Our Mobile Windshield Repair Service proudly services the city of Denver, Westminster, and other surrounding areas. Connect with us today to learn more!