Windshield Repair and Windshield Replacement in the Denver Area


At Complete Auto Glass, your local auto glass shop, we understand the importance of a properly functioning windshield and are dedicated to providing top-quality services to keep you and your vehicle safe. Whether you're dealing with a minor chip, a significant crack, or any other windshield damage, our expert technicians are here to help. We have earned a reputation for delivering exceptional windshield repair and replacement solutions.
We are committed to providing reliable, professional, and trustworthy windshield repair and replacement services. Trust us to handle your windshield needs with expertise and care. Consult the chart below to help you determine your specific situation regarding windshield repair and replacement options. If you have questions or want to schedule an appointment, contact our team today!
I have Insurance with glass coverage.
Scenario:
Your existing windshield can be repaired.
What we can do:
This will usually be FREE of charge as in most cases it is paid for by your insurance company and will normally NOT affect your no-claims bonus.
Scenario:
Your existing windshield needs to be replaced.
What we can do:
This will usually be covered by your insurance company. You will have to pay your insurance glass deductible (as detailed in your policy) but it will normally NOT affect your no-claims bonus.
I have insurance without glass coverage.
Scenario:
Your existing windshield can be repaired.
What we can do:
We can repair it for you.
Scenario:
Your existing windshield needs to be replaced.
What we can do:
This will depend upon the type of windshield that needs replacing.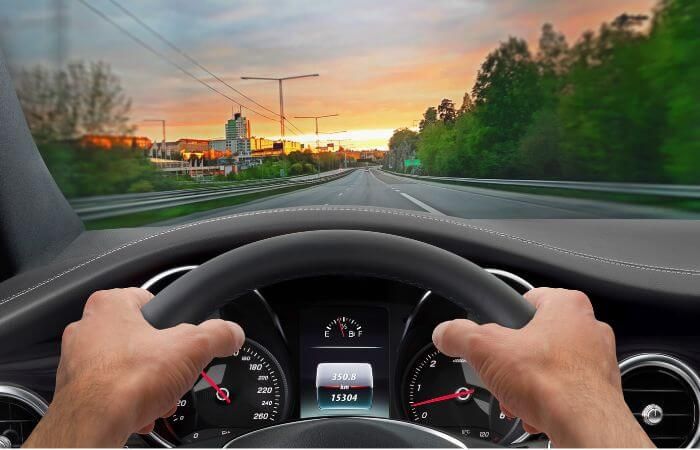 Importance of Your Windshield
Your front windshield is more than just the looking glass through which you see the road and the cars in front of you. It actually plays a fundamental role in safety and provides a substantial amount of strength to the structure of your vehicle.
In a front-end collision, the windshield provides up to 45% of the structural integrity of the cabin of the vehicle. If you roll over, the windshield plays an even bigger role in ensuring that your vehicle's roof doesn't crush you. It provides 60% of the vehicle's structural strength in these situations. Your front window is made of laminated glass, which means two panes of glass with a thin layer of polyvinyl butyral (PVB) fused together with heat and pressure.
So whether your car collides with another or rolls over a pothole, the glass helps absorb impact and therefore plays an important safety function. Poorly installed or low-quality glass will make a vital difference in accidents and crashes. The glass on your windshield might appear as just another pane of glass, but in reality, a car's front glass needs to have a certain amount of fortitude and resistance.
Our Top-Notch Windshield Repair and Replacement Services
Complete Auto Glass offers a wide array of services — from small-scale cracked repairs and windshield repair to complete windshield replacement. All of our automotive glass technicians have years of experience and provide high-quality service made to last.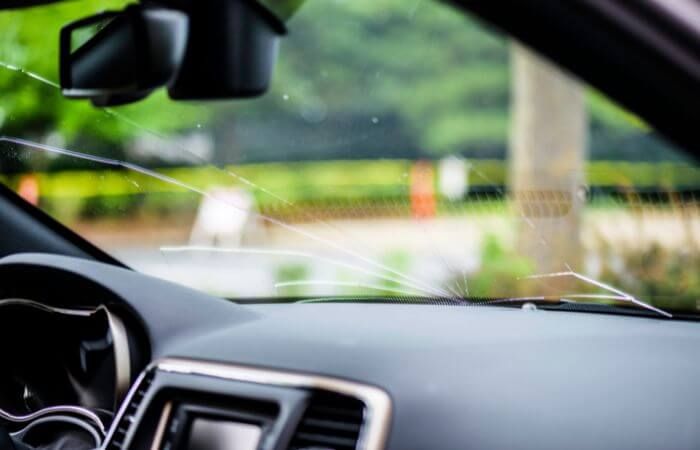 How to Deal With Windshield Chips and Cracks
If you live in the Denver area, you know that windshield repair is quite common, thanks to the famous Colorado hail seasons. However, it's not just hail that causes windshield damage. Your vehicle's windshield can be damaged by pebbles, rocks, or other objects that fly by while driving. Most of the time, the damage happens unexpectedly and can quickly grow to be a bigger issue. Our mission is to ensure that every driver in the Denver area has a safe windshield.
A vehicle can essentially have several types or degrees of damage. It might begin as a chip, which is surface-level damage usually smaller than a dime. This kind of blemish, however, can easily spread and expand, eventually compromising the entire windshield and requiring a full replacement. Another kind of initial damage might be a crack that appears as a line across your windshield. It, too, might seem harmless, but with added pressure, moisture, and the elements, it will soon expand and become a real problem for you.
Windshield Repair and Windshield Replacement in Denver
If you've been involved in a collision or accident, the damage to your windshield might be much more dramatic and require immediate repair. While the laminated glass of your front windshield is designed to resist shattering, it very often does when the impact and the conditions are right. In many instances, a detailed repair might be sufficient to save your windshield, but if a complete replacement becomes the only option, you can trust Complete Auto Glass to come through with the fastest and highest quality of service. Driving with a damaged windshield is not only a safety hazard because it prevents you from properly seeing the road, but you are also running the risk that it will shatter.
At Complete Auto Glass, we pride ourselves on providing fast and reliable service. Whether you bring your car to our shop or we go to you with our mobile auto glass repair service, we will provide the fastest service available when it comes to windshield repair and windshield replacement. Our goal is to fix your glass and get you back on the road in no time. Our work is always guaranteed and is the most affordable in the Denver area. Contact us today!