Mobile Glass Repair in the Denver Area — There When You Need Us Most


At Complete Auto Glass, we understand that life can be unpredictable, and accidents happen when you least expect them. Hail storms will happen. Renegade pebbles and stones will hit your windshield without warning, and cracks will widen. In other words, unforeseen events are likely to crack the windshield. And yes, the glass will break and shatter. Our team at Complete Auto Glass knows this all too well, and we understand that the residents of the Denver area are hard-working and busy people who can't wait for hours on end to get their windshield or side glass repaired. This is why Complete Auto Glass will go wherever you are and handle all your glass issues on-site.
So what happens when you find yourself without a side window and have a million shattered pieces of glass on your backseat? Or when something has hit your windshield, and you can't see properly out of the driver's side? Give us a call! Nobody enjoys the hassle of taking their car to the shop, but when it comes to auto glass repair, there is an alternative: mobile auto glass repair.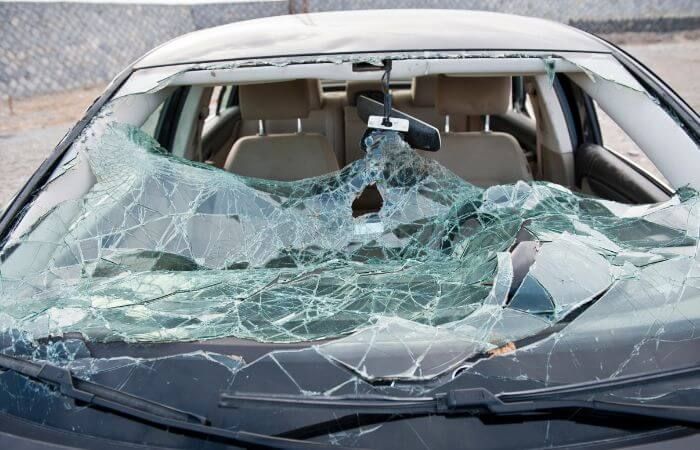 How Does It Work?
It's pretty simple. Our special vehicles and highly trained and skilled on-site auto glass repair techs are versatile and mobile. Today's technology allows us to have completely mobile auto glass repair stations. All of the needed equipment comes with us. We find you, assess the damage, discuss the options, and repair or replace your glass.
Depending on the damage and whether it is on your front windshield, side windows, or read windows, the process can take 45 minutes to an hour. Drying time might take an additional couple of hours, but this is only to ensure that the materials and adhesive have time to cure and strengthen. After that time, you can drive your car as normal. So without the need to bring it into the shop, the process becomes even more convenient. You can stay at home or work as we care for everything.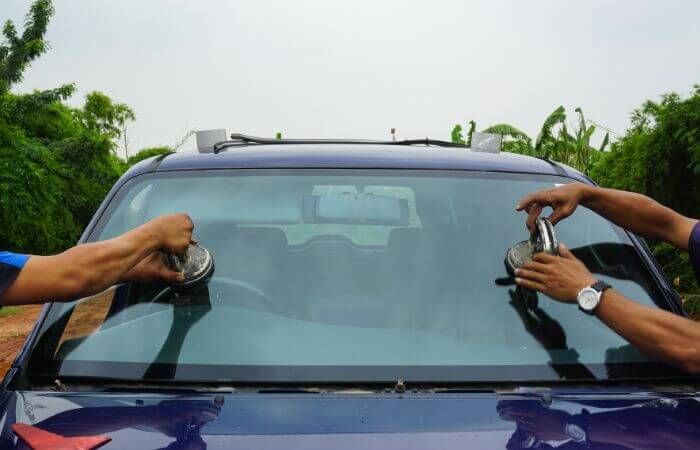 Choose the Right Installer
A lousy installation on a car window can have costly ramifications beyond your wallet. A poorly completed window job can cost you your life.
Thanks to the Federal Motor Vehicle Safety Standards, the law requires that the glass be strong enough to withstand and hold the windshield together during a collision. For cars that have airbags, the law requires adhesive to be six times stronger.
As certified and experienced glass repair specialists, we make sure every one of our jobs meets the regulatory standards, but we go beyond that. Our technicians are meticulous workers who pay attention to detail, but they are also members of the Denver community and want to make sure that all of our neighbors have a pleasant experience when it comes to getting their auto glass repaired.
How Long Does Side Window Replacement or Rear Window Replacement Take?
We are so confident in our work, our experienced employees, and our expertise that we guarantee our labor. The Complete Auto Glass team offers a 100% satisfaction guarantee. This extends to all of our services — from mobile glass repair to complete windshield replacement and other repairs. We do the hard work for you; all you have to do is contact us.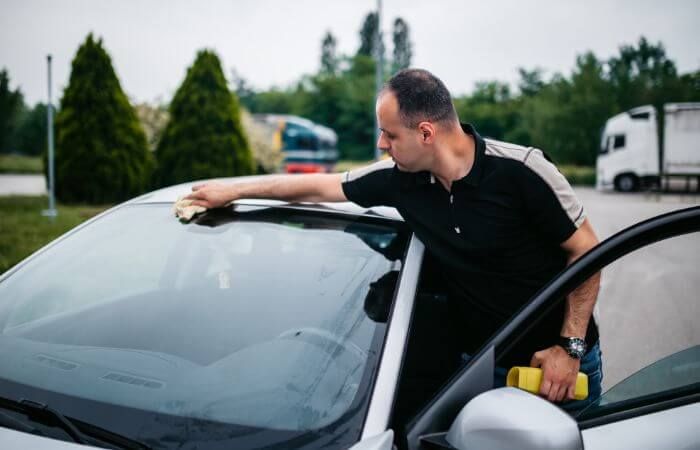 Your Trusted Mobile Auto Glass Repair Service in the Denver Area
With more than 15 years of experience in the industry, our specialized and highly-trained technicians are proficient in repairing and replacing all types of auto glass, including windshields, side windows, and rear windows. Whether you're at home, at work, or stranded on the roadside, our team of skilled technicians is ready to provide prompt and reliable mobile glass repair.
At Complete Auto Glass, we take pride in restoring the clarity, integrity, and functionality of your vehicle's glass, all while delivering exceptional customer service. Trust us to handle your mobile glass repair needs with expertise and care.
Contact or call us today at 303-993-2935, and let us know how we can help you.