Auto Glass — Side Window and Rear Windshield Replacement in Denver


When it comes to your vehicle's windows, our team at Complete Auto Glass understands the importance of maintaining their integrity, functionality, and aesthetic appeal. Whether you're dealing with a shattered side window or a cracked rear window, our skilled technicians are here to provide efficient and professional replacement services tailored to your needs.
At Complete Auto Glass, we pride ourselves on delivering top-quality side window and rear window replacements that meet the highest industry standards. Our team is equipped with the expertise and experience necessary to handle a wide range of vehicles, from sedans to SUVs, ensuring a seamless fit and optimal performance.
Contact us today to schedule an appointment. We are here to assist you and restore the functionality and appearance of your vehicle's windows. Trust Complete Auto Glass for reliable and professional side window and rear window replacement in Denver!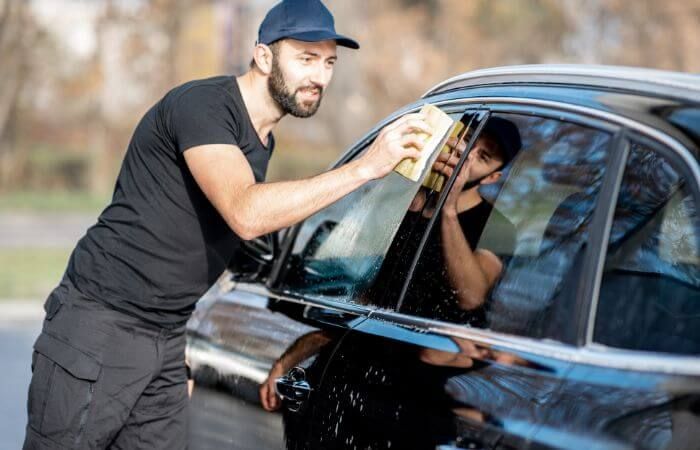 Your Vehicle's Windows
Your vehicle has several different types of safety glass. Usually, your front windshield will be composed of laminated glass. Tempered glass is used for the side window and rear window. The tempered glass in the sides and rear serves a different function but is also incredibly strong and compressed. Because of this strength, this glass can withstand the everyday scenarios of a driver — like shutting a door, running over a speed bump or pothole, fender benders, and minor collisions — without shattering.
You might require a side window or rear window replacement if it has been broken or shattered due to an accident or other circumstances. It is important to get this fixed as soon as possible because it will leave you exposed to the elements and pose a danger for you as you drive. This can even expose your car to theft.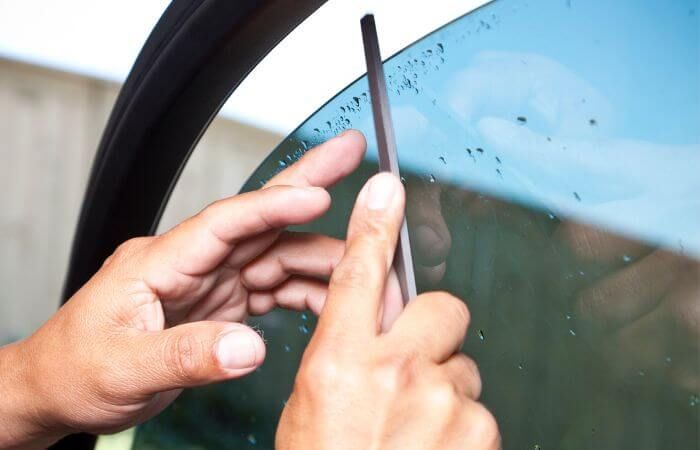 The Role of Your Side and Rear Windows
Side and rear window replacements are more common than windshield repairs because the glass is not as thick as the front windshield. There are reasons for this. Part of it is that the front windshield plays a different role in the structural integrity of the vehicle. The laminated glass of your front windshield will also be much more difficult to break from the inside if a person is injured and trapped within the vehicle. Even so, the side and rear windows of your vehicle are still reinforced and very strong, though if you are involved in a fender bender or if a vehicle strikes you from the side or the rear, you are more likely to see the vehicle shatter.
How Long Does Side Window Replacement or Rear Window Replacement Take?
This process depends on your vehicle and the nature of the damage, but usually, the process will take anywhere from 45 minutes to an hour. When you bring your car in for auto glass repair, you can expect our technicians to first inspect the damage carefully and possibly remove the door panel to access the remaining glass. We then clean the area by vacuuming debris and glass from your vehicle. Our experts then install the new glass, test it, and put the door panel back on.
The process is straightforward, but our automotive glass technicians understand the importance of a proper and secure installation. That's why we guarantee all of our work and make sure that your vehicle is safe to drive again and that your glass is properly placed and secured.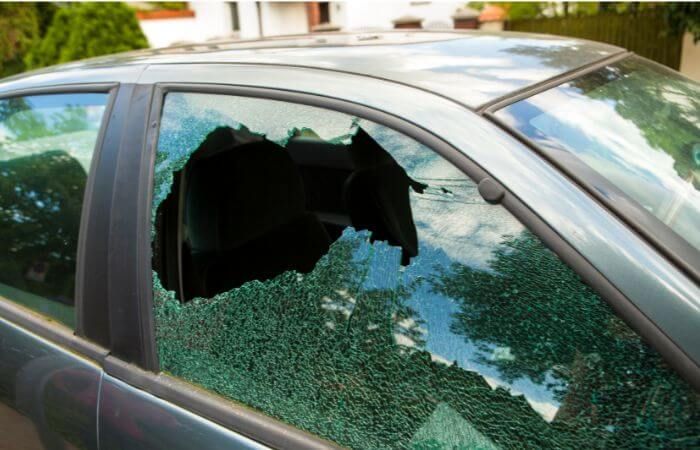 Auto Glass Repair at Your Convenience
We live in a fast-paced world, and we know that people need to get back on the road and get things done. Complete Auto Glass provides repair at your convenience. Our shop is located in Thornton, but if you live in the Denver area, we can come to you with our mobile auto glass repair services.
If you experience some unfortunate event that leads to shattered glass all over your back seat or the back of your car, call us, and we'll take care of it. The process is easy, and we can get to work while you are at work or home.
If Your Insurance Does Not Provide Glass
Just relax; even if you are not covered by your insurance for vehicle glass damage, Complete Auto Glass can still help you. Contact us today or Call NOW!